Web Content Display
scorio topics for July
Dear readers,
Today's edition of the scorio newsletter includes the following topics:
scorio Music Case 3.0
Key Signature Change
Time Signature Change
1. scorio Music Case 3.0
Transform your iPad into your own personal music score library...
... and access your musical scores on the go with the scorio Music Case 3.0 – no matter if composed by you on scorio.com or by other famous composers. The scorio Music Case 3.0 now also offers scores released by renowned score publishers. So far we have focused on well-known opera arias by Verdi, Donizetti, Bizet or Wagner. Further arias and compositions will follow shortly. Learn more at here.
Attention to all owners of Notes Portfolio 2.5!
As of now the scorio Music Case 3.0 has absorbed Music Case 2.5, which will not be developed further as separate software. You can continue to use scorio Music Case 2.5 but will no longer receive updates for this version. Be sure to profit from the countless benefits and functions of the new Music Case version for only $ 3.99.
We want to express our gratitude for the many years of loyalty by offering you a special present! From
November 12, 2012 to November 23, 2012
you will be able to download the new scorio Music Case 3.0 for free!
The new Music Case will be available at the app store under the following link: https://itunes.apple.com/app/notenmappe/id546624967?mt=8
After logging in with your scorio login data, you will again have access to your musical score inventory stored at scorio.com.
What to do if you missed the free download offer?
If you missed the free download, you can request a personal promotion code at support@scorio.com. Use this code to download the new Music Case to your iPad for free. Unfortunately, only a limited number of codes are available through Apple.
We would therefore urge you to use the free download if possible to ensure we have enough promotion codes for any requests we receive later on.
2. Key Signature Change
Now it's official! After working tirelessly the scorio developers have done it! You can now change the key signature at any place in a stave.
To change the key, simply mark the clef, a musical note, a rest or a barline. Then you just have to select the new key from the symbol bar. The change is complete!
Try it out right now! Use this link Editor.
3. Time Signature Change
And that is not all! You can also look forward to a new function that lets you change the time signature within a stave!
The procedure is just as simple as for changing the key. Just mark any place in the stave and select the desired new time signature from the symbol bar.
Do this for every time signature you want to change. The original time signature can be changed as well.
Try it out right now! Use this link to the editor.
Have a look at our social media channels
Facebook, Twitter and YouTube.
Web Content Display
Score display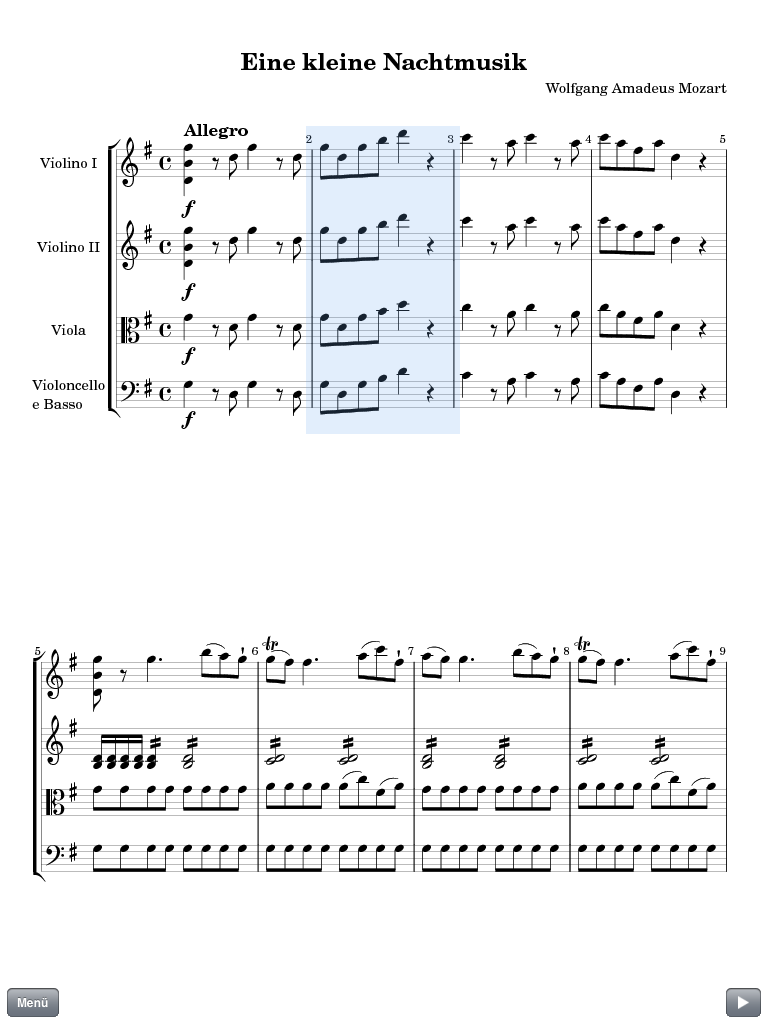 Transposition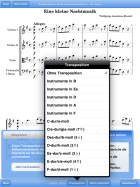 Change key signature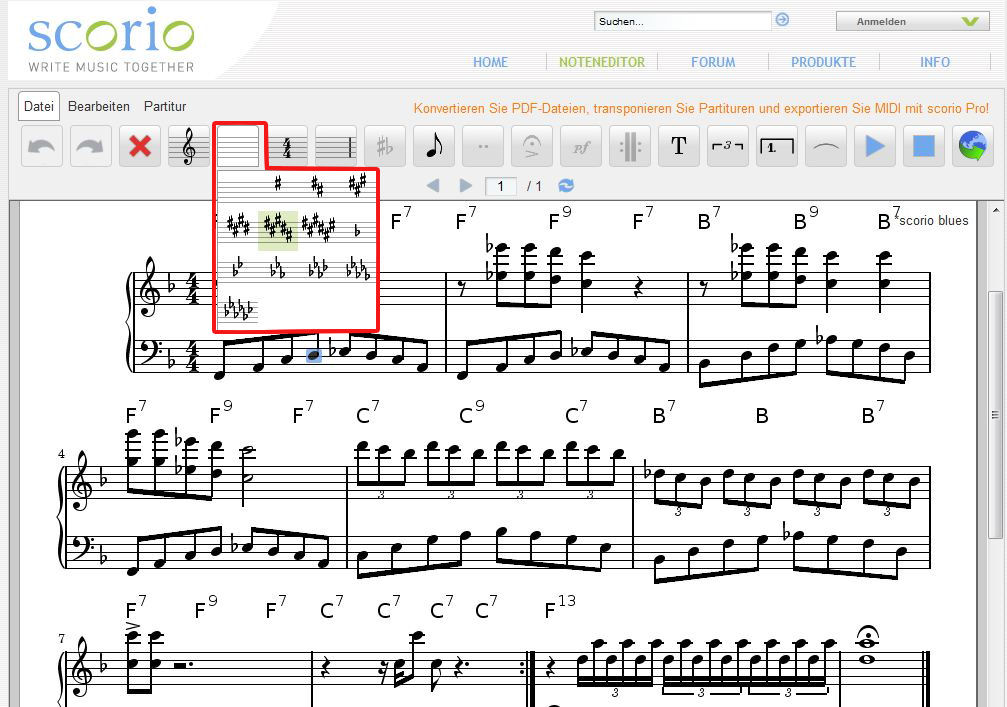 Change time signature