Web Content Display
Flexiscore
As of now the scorio Music Case App is available in the iTunes AppStore. The iPad app includes five scores to test at no costs the different flexiScore® functionalities such as transposition.
The access to the scores library – at the time of writing about 3,000 scores – will be charged a one-time fee of 9.99 $ correspondly 7.99 €. The scorio music case refers to the new eBook for music. It works hand in hand with the music notation portal www.scorio.com and is capable of loading all digital music available on scorio.com, whether they are user-written scores or pieces from the music search engine. Hence musicians with internet access and an iPad do always have their music near by.
The scorio music case offers unique reading capacity thanks to the flexiScore® technology developed by scorio. Besides the PDF viewers the music always adapted to the size of the screen. This means that the user can select the size of the music characters freely. The flexiScore® technology will also stir enthusiasm thanks to its virtually perfect radical change capabilities. What musician has not already been compelled to depend on agile peak performances because the score already needs to be turned over, with both hands being used for playing or technical demands requiring full concentration?
This need be no more!
With the scorio music case, the page break will take place depending on the specifications provided by the musician and not based on the discretion of the music writer.



The flexiScore® technology has even more to offer! With the scorio music case the users can transpose their scores into other kinds of notes like it was child's play – whether they be playing a transposing musical instrument (e.g. B-Trumpet) or helping a singer to reach higher notes. The scorio music case will render the notes in any desired tone type just like that.
Web Content Display
Instrument für Wiedergabe wählen

Wiedergabe-Ansicht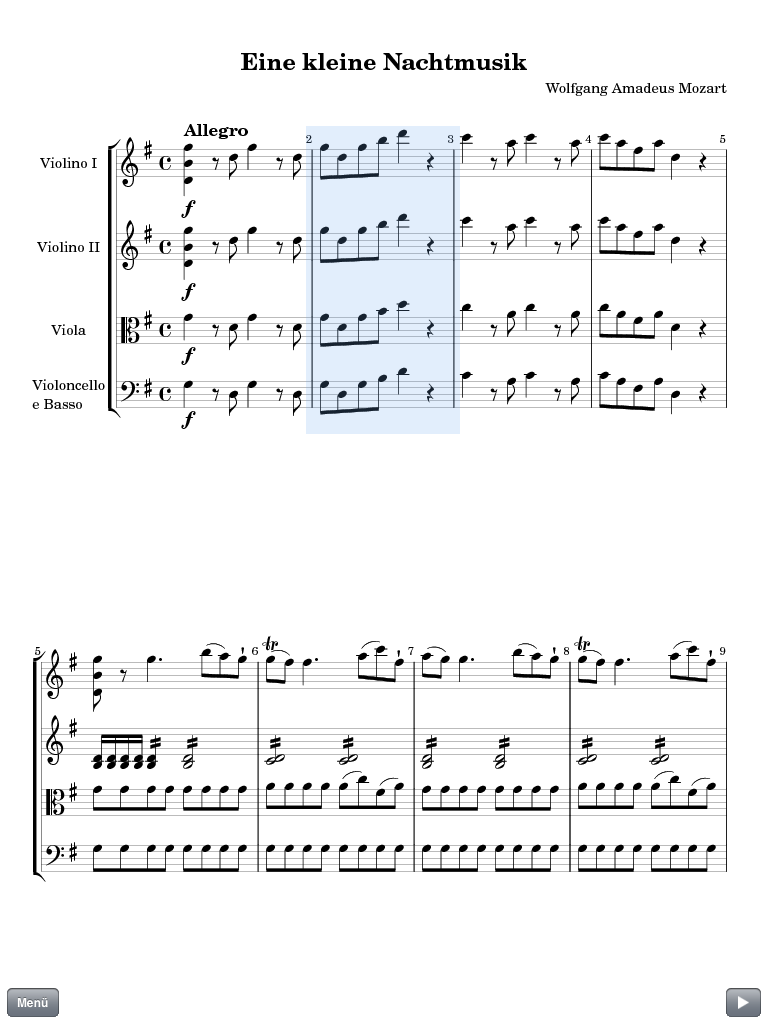 Partitur transponieren